Hotels, guest houses & self-catering properties; what you need to keep your bedroom laundry looking the best
You know yourself, if you've gone away for a weekend the most important thing when you open the bedroom door for the first time is the cleanliness of the room.  I'll be honest, it actually makes me nervous when I pull up to a hotel for the first time as I know it has the potential to make or break my stay.
One of the most important factors is the bedroom linen & towels – so how do accommodation providers keep their laundry looking so fresh?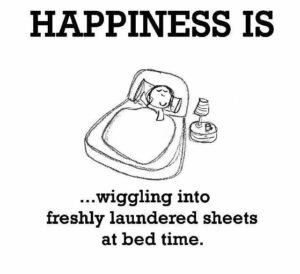 Hotel Laundry 10 top tips for keeping your bedroom laundry pristine.
Don't overstuff your washing machine.
By overloading your washing machine, you are running the risk that your sheets and towels don't get cleaned properly as the drum doesn't circulate the detergent around enough. Stains will not be shifted as efficiently either and streaks could appear where over-bleaching has occurred.
Use white cotton with a good thread count for bed sheets.
Cotton feels so much better as its natural and allows the body to breathe. The higher thread count leads to a better quality feel and the fibres are less likely to pill as a synthetic product.  The alternative polyesters tend to age quicker, as they absorb oil and dirt, leading to a risk of discolouring and they also attract dust and hair due to their ability to conduct static electricity.
Take washing out of the dryer ASAP.
By taking your laundry out of the dryer as soon as it finshes, you'll reduce the number of wrinkles and how hard they set in. This will help reduce the ironing time in particular! Less heat application means that you're fabrics will stay in better condition. No-one likes a wrinkled bed sheet!
Use flat sheets instead of fitted.
They may be easier when you're at home, but a fitted sheet can't give you that crisp look that your hotel guests are looking for. Fitted sheets are easier to iron and fold into sharp corners, showcasing your attention to detail.
Ensure you have a plentiful supply of linen stock for your hotel rooms.
Take the pressure off! At peak season, there can be nothing worse than realising that you're running short on linen and that you'll need to turnaround stock under pressure.  Not only will this likely mean less attention detail is made on the finish, but it will also lead to over washing in time meaning that fabrics will age quicker.Tip: Our advice would be to stock between 2.5 -3 of everything; that way you can have one being used, one being washed and one in storage ready to be put in position.
Use the right washing & drying machinery.
Depending on your size of establishment your machinery requirements will different. A small B&B may be able to survive on 2 domestic washing machines and a dryer but it will be a continual juggling act. As you increase room numbers commercial machines will be required to hold the larger loads; which not only cost more but also take up more space, not to mention the storage needed on top.
 Store your hotel bed stock correctly.
Allocate adequate space within your property to store your bed linen. Nothing worse than spending time and money laundering and pressing your items to then have it scrumpled up in a cupboard.   If it is laid out correctly it will also mean your stock is rotated, avoiding uneven use of linen.
Don't tumble dry your linens at too high a tempreture.
You might think your laundry will be ready quicker, however the high temperatures could lead to shrinkage, damage and make them feel hard and scratchy.
Consider outsourcing your laundry.
In the busy peak periods it can be difficult to stay on top of quality standards, especially if the facilities and space you have for laundry is minimal. Outsourced laundry companies will provide routine pick up and drop offs meaning that you can concentrate on your customer experience rather than being distracted by the relentless laundry pile.  Is worth risking your trip advisor ratings?
Train your staff.
Presentation is everything. When a hotel guest enters their room for the first time, they want it to feel unused, pristine. By training staff to a high standard it will mean that your guests first impressions are met and you don't have to continually be chasing your staff on service levels.
Summary
Typically when thinking about an accommodation provider's bedroom laundry we wrongly compare it to what we do on a domestic level, and think how difficult could it be to wash some bed sheets and a few towels?!
The problem doesn't usually stem from what you are laundering though, but how much you are washing.
The ten tips listed out above, should keep you on the straight and narrow, but time is your enemy so be sure to plan ahead for your reputations sake.
Feeling the strain of the continual laundry pile?
Contact Bill to arrange a no obligation consultation on outsourcing your hotel or self catering laundry provision.