Cast your mind back, way back to a time when you could predict the cleaning protocols required for your facility, this time was 2019 BC (before Covid). Alas, this was just last year but doesn't it seem like a different time?!
The honest fact is, it was a different time, things have changed now and they won't go back to 'normal' and you have a lot more to take into consideration with your cleaning protocols.
One of your main considerations is virus control and prevention of cross contamination. Your business cleanliness has never been so scrutinised by so many – It must be at the forefront, in the current climate, unsatisfactory covid procedures will jeopardize your business reputation long into the future.
With so much riding on virus control, you might now be deciding if it is worth calling in the professionals. Along with the peace of mind that you can have guaranteed virus control in your premises, you can also have a video or picture of the disinfection processes to share on your social media for all to see.
In this article, we will discuss the cost associated with hiring a professional cleaning service to disinfect your business. This will give you the information you need to make an informed decision.
Professional Disinfecting – How is it performed?
It is worth noting that to correctly sanitise your business facility you need to both clean and disinfect – these are two separate processes.
You can't go straight to disinfection without ensuring to clean surfaces using a soap and water solution to reduce surface dirt and impurities.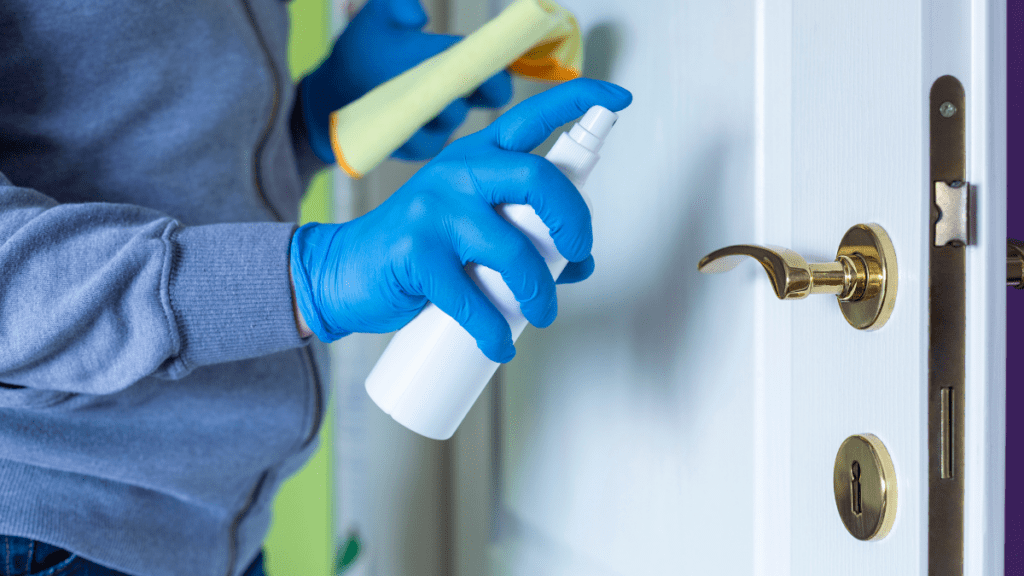 Manual Disinfection
Manual disinfection may be the current way you choose to disinfect your workplace. Performed with 1/3rd cup of bleach solution per gallon of water. Bleach is one way to kill novel coronavirus (covid-19) that may already be present on surfaces.
Spray Disinfection
Spray disinfection uses specialist cleaning equipment that creates droplets that merge together on a surface to produce a disinfectant layer.
It is performed by a trained disinfectant technician that uses a specific technique to ensure there are no gaps between droplets of disinfectant. If gaps are present between the droplets it leaves the surface at risk of virus inhibition between the droplets.
Fogger Disinfectant
Disinfectant fogging involves specialist fogging equipment to saturate an entire room with a microbial substance that can purify and remove pathogens from the air, as well as from surfaces within the room.
This type of large-scale disinfection process is typically carried out sparingly in high risk areas because of the risk of inhaling the disinfectant solution, and the related time it takes to safely clean a room using this method.
Related content – How to prevent Covid-19 on a Construction Site: A Simple Guide to Cleaning, Disinfecting and Best Practice Procedures.
Professional Disinfecting – How Much Does it Cost?
One of the most important things to find out when you are thinking about hiring in professional disinfectant services is whether the cost is worth the potential benefits.
With the implementation of 5 level tier systems throughout Scotland affecting so many sectors, it might be hard to predict your future cash flow.
Below are 5 frequently asked questions you will want answered before you commit.
#1 – Do you know the cost upfront?
Yes. It is best practice for a representative from the cleaning company to come to your business premises and provide you with a free survey detailing exactly what they recommend to give adequate virus protection along with a cost quotation.
#2 – Is there an additional charge for chemicals?
No, in most cases there is no additional cost for the specific disinfection chemicals required. This is all included within the hourly rate.
Related content – Covid 19: How to keep your home clean, 8 cleaning tips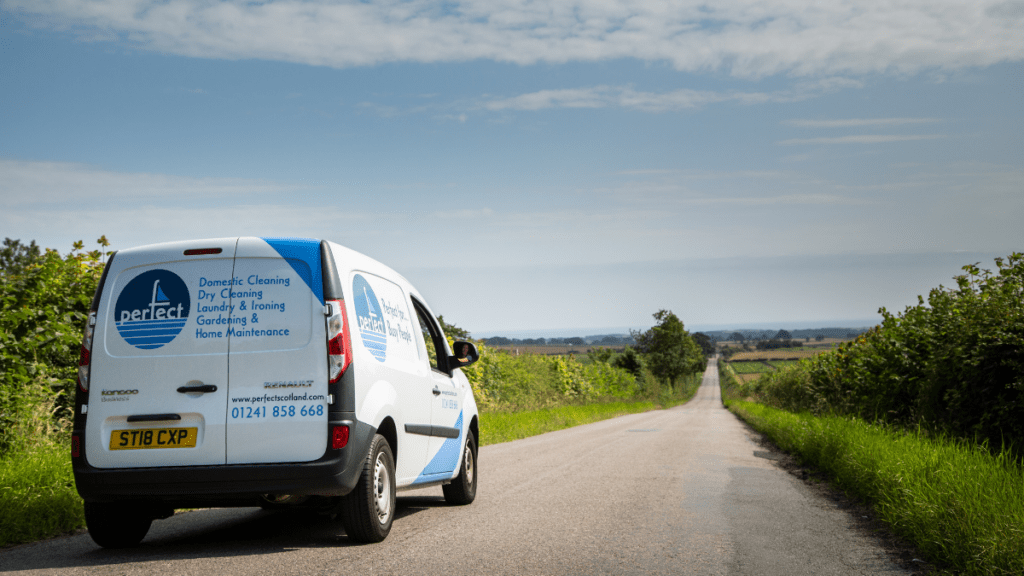 #3 – Is there a surcharge for travel?
This depends on your location in relation to the cleaning company. Using a local cleaning company will not usually incur any extra cost within a certain radius.
However, if you have seen a specific service that you would like from further afield, it is likely that you will be charged further mileage in your quotation.
#4 – Does it cost more for out of hours?
Most cleaning companies provide their cleaning services out of hours as standard to minimise disruption. In most cases, you would not be charged extra for out of hours service.
#5 – Is there a charge per room?
No, in most cases cleaning services are charged per hour.
For manual cleaning and disinfection you are looking at an approx cost of £11-20 per hour. With more specialised spray disinfection falling between £30-70 per hour and fog disinfection £50-100 per hour.
Summary
Things have changed fast! Covid-19 arrived with no warning and government guidelines are very much open to interpretation. It's been hard for businesses to respond and ensure they have covered all bases.
Now the dust has settled, it has become clear that your business reputation is now strongly intertwined with how your business responds to this ongoing situation. It's time to stop being reactive and get ahead.
Cost is an important factor in any business decision but it seems like a no brainer at the moment to invest in your cleaning and disinfection procedures.
Nothing will go back to the way it was, your employees and customers need to trust that you have the highest regard for virus control with their safety your number one priority.

Do you want some professional advice regarding Covid-19 disinfection protocols?