Imagine not having to do the frantic clean up before customers arrive or hide the embarrassment when they turn up announced.

"I'm tied to the desk all day taking phone calls from customer and relaying information to staff, why should I be the person to clean the office?"
"Our team do a great job in the workshop, I just wish I could make them look more presentable for clients to see."
"I'm fed-up of telling the staff to clean their dishes and empty the bins at the end of the week."
We believe presentation can make the world of difference for both staff and clients; it can also create a healthier and more productive working environment.
Offices, staff rooms and equipment can be breeding grounds for germs and bacteria. By providing a clean working environment you can reduce the number of staff absences.
The perception of your business starts with its presentation and that includes uniforms and the working environment. A fresh and clean workplace presents a professional appearance and employees are far more likely to achieve what is expected of them.
Perfect Cleaning
Wouldn't you rather your team focused on driving your business forward instead of being distracted by menial tasks?
Outsourcing your cleaning can actually be a cost saving and a boost to staff morale as your team can engage their time productively in achieving your business goals.
Typically operating 'out of hours' the Perfect crew will have your workplace looking spotless in preparation for your busy day ahead.
This will be agreed in advance but a regular cleaning service will typically include:
Dusting , hoovering and mopping throughout
Cleaning and polishing of desk spaces
Cleaning and disinfecting of toilets and sinks
Emptying of dustbins
Cleaning of mirrors, interior windows as required.
Emptying of the dishwasher, and the cleaning of dirty dishes
Scrubbing of countertops, sinks and cooker hobs if applicable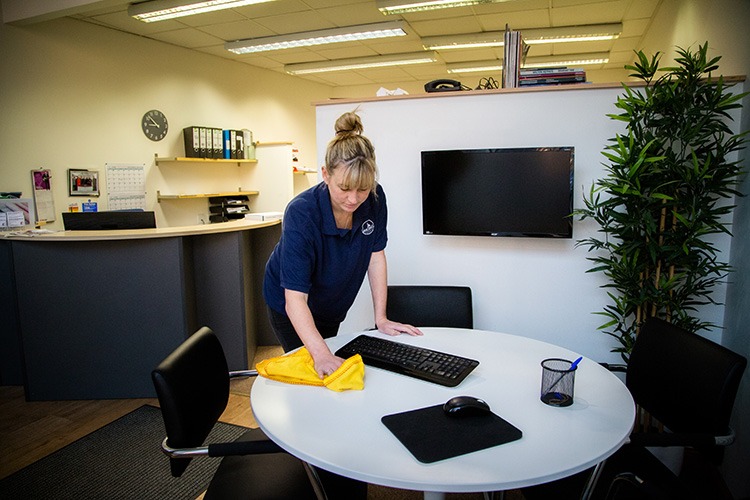 What affects the cost?
The Perfect cleaning service is charged by the hour at £13 +VAT, but the overall costs will depend on how long we need on site. Therefore a site visit will allow us to see the number of rooms, the layout of space, and to ask questions about your specific requirements, enabling us to provide an accurate routine cost.
Contact us to discuss your requirements and arrange a site visit
Perfect Laundry
Your staff are the front line of your business brand, so it's no surprise that you want them to look smart and give out a high quality and professional feel to their appearance.
Whether your employees are knee deep in elbow grease from a workshop environment, health carers that are looking after the elderly or reception staff welcoming people into your business we can ensure their uniform presentation is first class every time.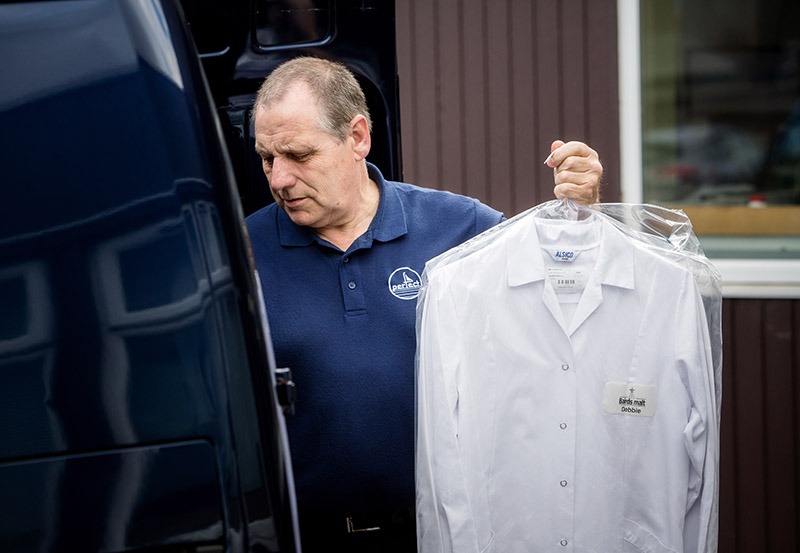 Typical costs:
| Item(s) | Cost |
| --- | --- |
| 2-piece suit | £9.00 |
| Polo shirt | £1.50 |
| Shirt | £1.50 |
| Boiler suit (wash and dry only) | £1.20 |
It's nice to know that you've always got someone on hand to deal with those maintenance issues that creep up. Rather spending hours on google, why not use Perfect for all your building repairs and odd jobs. We can handle tasks such as painting, furniture builds, plastering, guttering, however big or small the job give us a call and we'll get it sorted pronto!
Prices are based on an hourly rate. alternatively, Buy A day's worth and deduct time after each visit. £128 +vat
Get a quote for your business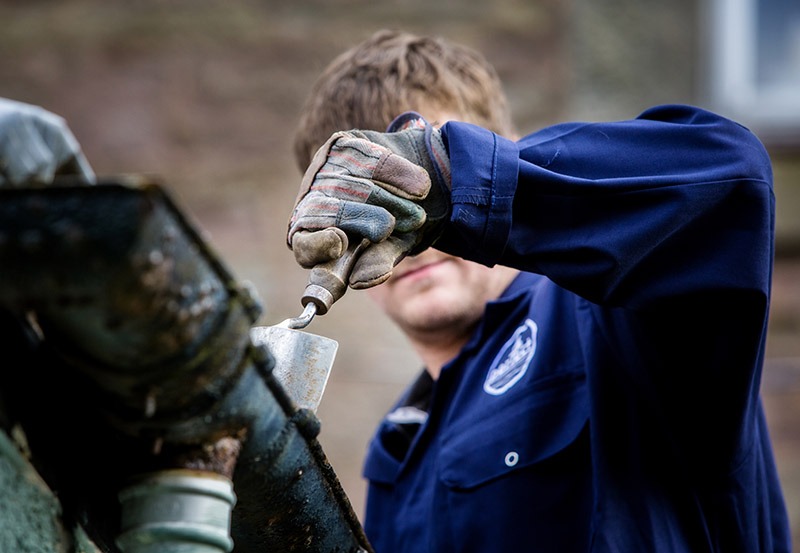 Spending the day inside your office, it's easy to forget about the garden or patio out front that looks onto the main street. Like an unloved shop window, an overgrown garden can say a lot about the quality of your business to prospects walking by.
It might just be tending to a few plant pots or cutting a hedge or lawn but wouldn't you rather have it kept in line with the rest of your business standards?
The Perfect local gardener will pop by on a regular basis keeping your business looking presentable and welcoming to all your customers.
Prices are based on an hourly rate of £16 +VAT per hour.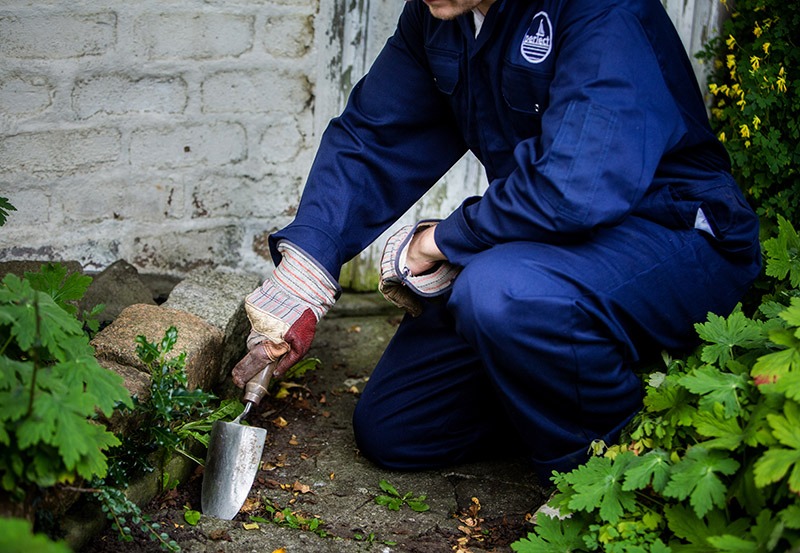 Get a quote for your business