When starting your self-catering business it is quite likely that you threw yourself into it all guns blazing, taking on everything yourself from marketing to laundry.  However now with at least 6 months under your belt, you've found yourself knackered and tied to the property for changeover days in order to maximise profitability. Not exactly the dream lifestyle you had been dreaming of!
In this article we consider the advantages and disadvantages of hiring a professional cleaner versus doing the job yourself.
Rental properties: The advantages of cleaning your holiday let yourself.
#1 Less costs associated with each holiday booking
As a business, it is in your interest to keep costs as low as possible.
If you do the holiday let cleaning yourself, the only costs you will have are for the equipment and detergents.
#2 You can ensure the self catering property is cleaned to your level of standard
By taking a hands on approach you are able to ensure that your property is properly cleaned between each holiday let. This will give you peace of mind, that the cleanliness levels will not disappoint your new arrivals.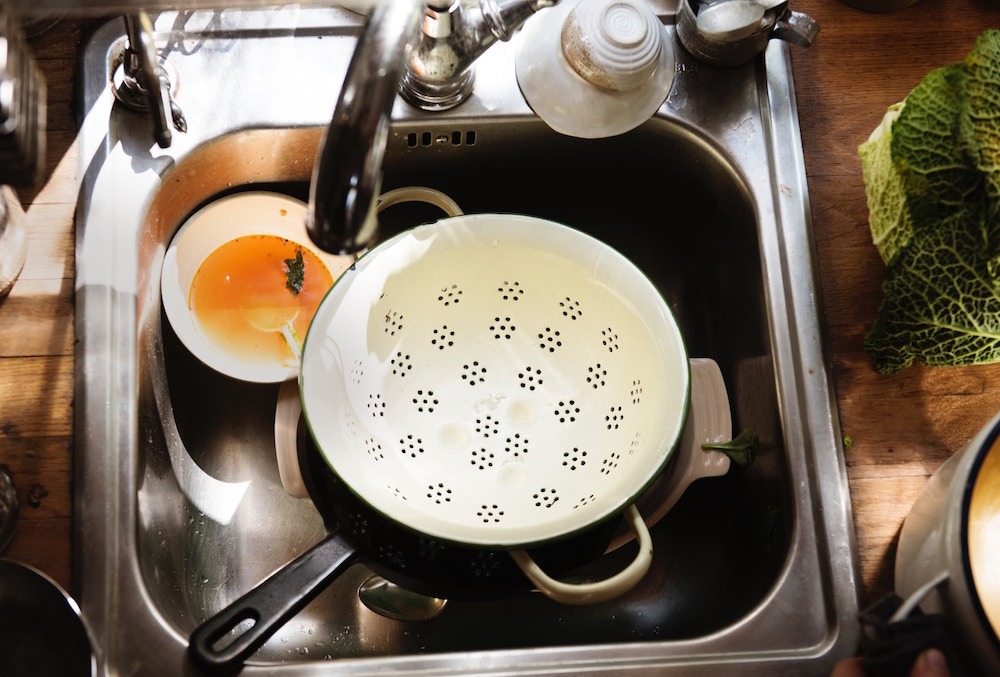 #3 It will be easier to monitor damages and general wear and tear
With hundreds of guests using your property, it will get a little ruffed up round the edges over time. Going in at the end of each holiday let you  will be able to keep an eye on breakages, and see when things are starting to look a bit tired.
#4 You can keep an eye on security
Although we'd love for our self-catering property to be rented out back to back, it is likely that there will be periods when it is left empty. If you are going in at the end of each let for a tenancy clean you can have peace of mind that everything is closed up properly and secure.
#5 Add the personal touch
When trying to market your self-catering business, it can be beneficial to add the odd personal touch. Not only to add to the customer –experience but also to create talkability for the likes of Instagram and Facebook.   Carrying out your own cleaning will mean that it is easier to leave personal touches behind tailored to the season, however most commercial companies ll help provide a standard arrival package.
Rental properties: The disadvantages of cleaning your holiday let yourself.
#1  You are tied to the property for changeover days
Everytime you take a booking, it's not just marking it out in the booking calendar, it is putting it aside in your personal diary too. Hopefully your property is extremely successful and busy, but that also means that you'll be cleaning it more regularly. At times this may feel restricting on your personal life and your ability to get away yourself.
#2 The time you need to clean the property
Depending on the size of property, the end of tenancy clean can take a good part of a day; stripping beds, emptying fridges, cleaning bathrooms, hoovering, mopping, and emptying the dishwasher- the list goes on. The question you should be asking yourself is what should or could you be doing with that time instead; networking at local tourism events? Marketing your business online? Spending time with your family?
#3 The physical act of cleaning up after other people
It's not exactly the most glamorous job going, so if rolling up your sleeves and getting your hands dirty isn't your cup of tea perhaps this is a job to be outsourced.  Your guests will expect a high level of cleanliness, which means getting under the sofa and scrubbing the toilets after every visit alongside a huge list of other chores.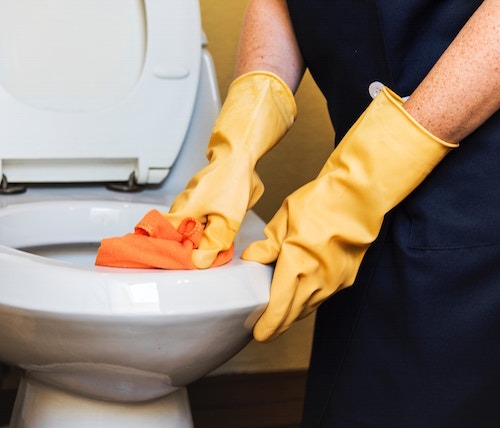 #4 The difficulty of keeping up your quality standards over time.
It is only natural with repetitive tasks that over time attention detail can start to lapse. If you are carrying out the cleaning yourself it is difficult to step back and be impartial to the level of cleanliness. Your guests will not be as lenient and you are leaving yourself exposed to negative reviews on websites such as Tripadvisor, Facebook or Google.
#5 Short-term lets are even more frustrating!
We'd all love to live in a world where it is week long rentals every day of the year, however the reality is often very different.  One or even two day lets will feel like groundhog day if you are carrying out all the cleaning yourself so you may find yourself tempted turn them away. Hiring a cleaner could encourage you to reconsider this, especially on short-notice allowing you to increase your revenue.
Rental properties: The advantages of hiring professional cleaners for your holiday let
#1  You will have more time available to sell and market the holiday let
Getting a professional cleaner in to take care of the holiday let will create more time for you to promote and market your property correctly.  By welcoming more guests across your threshold, you should see more reviews online, which should multiply that impact again. More time to market your property therefore should result in increased turnover.
#2 Your energy and morale for the self-catering property will be higher
If you're spending lots of time in the house cleaning, you'll probably find your excitement for the property being reduced. Unsurprisingly cleaning up after endless hen parties or young families can take its toll. By taking a step back from the front-line and hiring a professional cleaner, you'll have more capability to see the bigger picture of the business and have the energy to drive it forward.
#3 You can avoid physically demanding chores or even run it remotely
It's not always possible to be hands-on with cleaning responsibilities for your holiday let; perhaps your physically les able or live away from the property. Hiring in a professional cleaner will allow you to run a self–catering property without worrying about keeping up with the physical demands. This also means you can decide to operate more than one property or run it as a side business to your main income.
#4 You can monitor cleaning levels & use a customised cleaning checklist.
Using a professional cleaning company, expectations will be outlined prior to their contract start date. You can specify regular cleaning expectations that should be carried out between each holiday let, and also deep clean items such as; kitchen cupboards and oven interiors that should be completed on rotation.  This provides you and your cleaning supplier with more structure; not only will this give you peace of mind, but also a checklist to go through for quality checking.
#5 You will have more flexibility to attend personal and business commitments
Your life will no longer be ruled by your self catering guests, giving you the freedom to attend family events, go on holiday or even just sit at home and unwind. Recruiting a professional cleaning company will allow you to relax, safe in the knowledge that your guests will be arriving to a clean house, without having to make sacrifices the whole time.
#6 The expertise & experience of a professional cleaning company
Most of us have picked up our cleaning tips from our own family over the years, knowledge that has been passed down through generations – a quality level that is variable. Professional cleaners will have been trained to a standard expected by the hospitality, but also honed their skills over years of practice.  This will mean they are far more efficient and know the best ways to present a clean home for your guests.
Related content : How do hotels keep laundry looking so fresh? 10 top tips for fresh smelling laundry.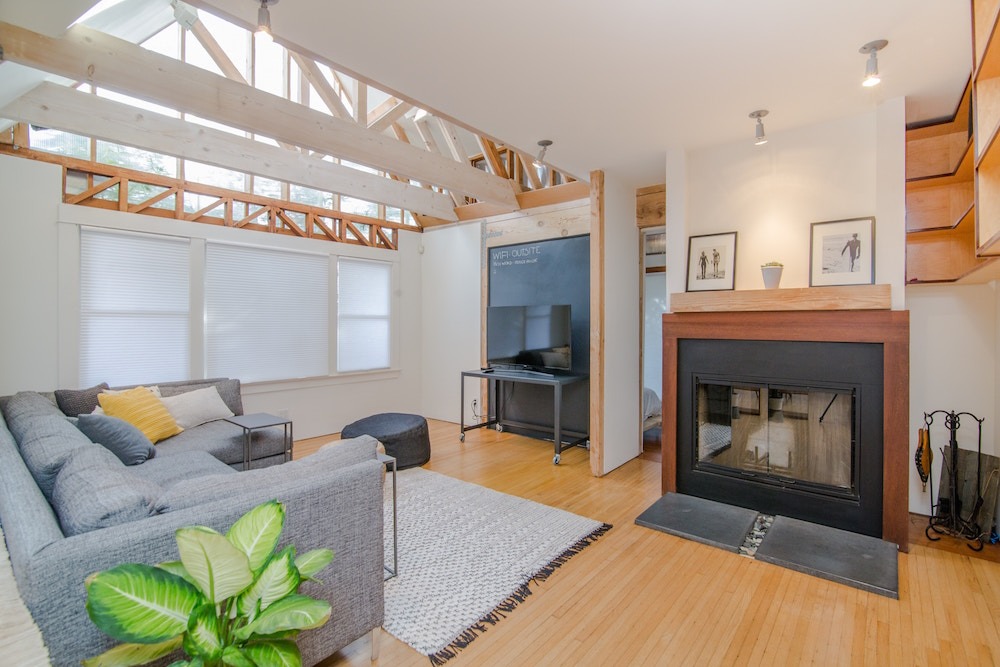 Rental properties: The disadvantages of hiring professional cleaners for your holiday let
#1 The expense of a professional cleaning company
If you want to run a successful holiday let business, it is essential to monitor costs and weigh up investments wisely.  Hiring a professional cleaning company isn't something to do on a whim, it needs to be part of your business plan moving forward.
#2 There will be strangers in your home
Using a professional cleaning company, means inviting strangers into your house and trusting them to help maintain the standards of your holiday let. Most cleaning companies will introduce you to specific cleaners so that you can build rapport and benefit from peace of mind, however that might not be the case in larger agencies.  Ask your cleaning company about their recruitment process and what reference checks are carried out.
#3 Cleaning tasks may not be carried how you would.
We all have our own routines for cleaning homes, it is something ingrained into us. It can be hard to get past this at times, but as long as the end result is the same it shouldn't matter how you get there.  If it is something that is really bothering you, bring it up with your cleaning agency – in most cases I'm sure they will appease your requests otherwise provide you with an explanation for their methods.
#4  You'll spend less time in the property
Once you've built up trust with your chosen cleaning company, you'll soon find that there are less reasons to spend onsite. This could mean that breakages or general property maintenance such as light bulbs needing changed goes unnoticed. With most commercial cleaning companies you will be able to add this to a standard checklist but it's definitely a question to ask your potential supplier.
Related content:  Commercial Laundry Service; 11 questions to ask professional laundry suppliers
In Summary: DIY vs Professional Cleaner for your holiday let, which is best?
As an accommodation provider, cleanliness is paramount to the success of your business. This has only been accelerated through the use of the internet as people turn to reviews to reassure them of their holiday choices.
When weighing up whether to hire a professional cleaner for your self catering property it is a personal choice and is often built around the type of business you'd like to run. Do you want to be hands-on or would your prefer the flexibility and time for other priorities whether that is personal or business orientated ?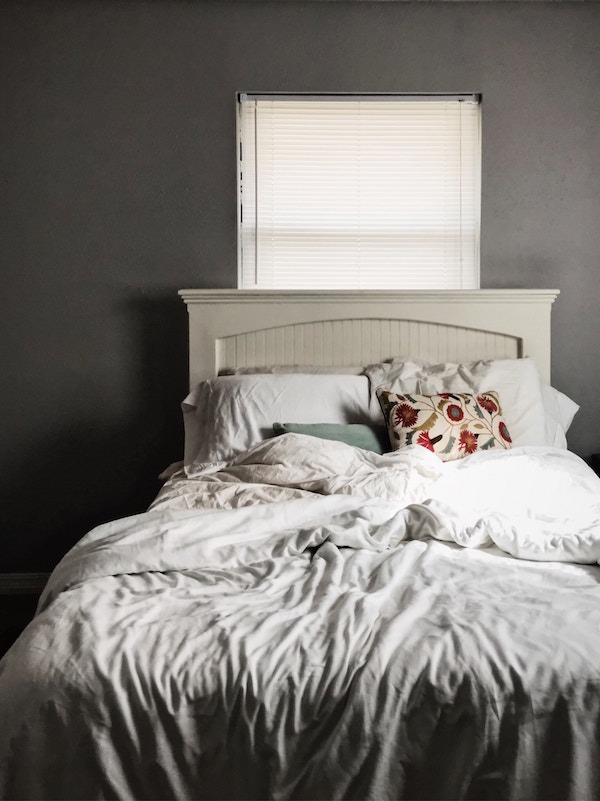 What are your thoughts?
If you're using a professional cleaning company for your holiday let, what impact has it made on your business or personal life?
Related content link : Five Benefits Of Outsourcing Your Hotel Laundry