Fed up of making broken promises to yourself?
Another Monday morning, another vow to yourself that you will make changes this week for the better.
Whether it is giving up chocolate, working late, having more family time or learning a new skill; it all requires you to evolve your normal routine.
It sounds simple, but time and time again we relapse back into our old ways like a creature of habit.
So how do we keep on track when everything starts to snowball, distracting us from our ideal outcome?
If you are looking for suggestions on how to regain control so that you can achieve your personal goals you've come to the right place.
What holds you back from achieving your goals?
We know what we want, so why is it so hard to just go and get it?
I want to go to the gym
I want to go to night college
I want to lose 2 stone
I want to start my own business
I want to have fun with the family at the weekends
I want to save money
I want to get a promotion
I want to learn photography
Is it our fear of being judged by others? Fear of failure? Fear of the unknown?
Far too often, fear rules our head and distracts us from reaching out for what we really want. In order to counter balance this, we need to become more comfortable with who we are and not pressurise ourselves with ridiculous expectations.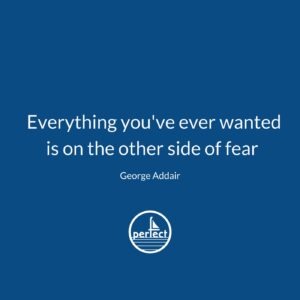 As a mum of two young children, you may desperately want to show the world that you've got it nailed! In fact, it is highly likely that they already think you do- but the reality is you are absolutely floored behind closed doors, run ragged trying to be the perfect mum, with very little time for yourself.
So how do you regain more control?
10 suggestions of what to do when it feels like life is spiralling out of control.
Get off social media!
Facebook, Instagram, Snapchat – whatever you use, I'd suggest taking a  break from it or giving yourself a daily time limit.  It is proven to be addictive, lead to poor sleep and leads us to build unrealistic impressions of the world around us. After all how many negative photos or stories do you post?
Book some 'me' time
Easier said than done when you feel like life is running away from you, but sometimes it is exactly what you need to put everything back in perspective. Treat yourself and go for a massage or get your nails done; you could even just go for a walk. It's more about getting time away from the pressure.
Get some exercise
Endorphins are natural pain relief, they trigger a positive feeling in the body energising your outlook on life.  Get out to a gym class, go for a run or even a walk with your dog, it will help boost your morale and help you regain focus.
Practice mindfulness
Mindfulness is a very simple form of meditation that has suddenly increased in popularity. A typical meditation consists of focusing your full attention on your breath as it flows in and out of your body. Focusing on each breath in this way allows you to observe your thoughts as they arise in your mind and, little by little, to let go of struggling with them. There are apps out there to help, here is a link to 5 free ones to download. 
Get out and meet up with friends.
Isolating yourself is unhealthy, all to often though we get wrapped up in the pace of our daily life and slowly cut ourselves off from the outside world. Letting thoughts build up inside is unhealthy, talking about your feelings with others will often make them feel less overwhelming.
Do your supermarket shopping online
How long do you spend going round Tesco at the weekend, no doubt with screaming children in tow and no plan about what you are going to eat for the week. By ordering online, you'll find that you will plan your week ahead reducing the 'what are we eating tonight stress' that often consumes us.
Start saying no!
We are conditioned by society to say yes, eager to support and please others. However, in the long term the person that suffers is you. Be kind to yourself and consider your own priorities when being asked to help out.
Plan ahead
By not planning we are easily distracted. By creating an action plan we can focus our attention on what matters to us. Therefore if you want to go to the gym, schedule time for it, otherwise it is never going to happen.
Eat healthy
The chocolate bar, might make you feel better for a minute, but the long term impact is known to have a negative impact on our mood and general health. It is not about dieting – this about developing a healthy diet that includes all food groups, is sustainable for life and irons out your sugar lows.
Outsource! 
All to often we are ashamed to ask for help, worried about what other people might say. Stop worrying about everyone else, and focus on what makes you happy, if you find that you are stuck behind the ironing board every weekend, struggling to get quality family time- why the hell shouldn't you pay for someone else to do it?
"If you want change in your life, go make it happen, you are the only one who can"
Fed up of missing out on what you really want?
Have a look at how we help our customers claim back the time they deserve.  Domestic services. How much is your time worth to you?