Are you thinking about getting a cleaner for your home in Montrose? Getting support to stay on top of your household chores is not a sign of weakness. It is the moment calmness is restored so that you can stay on top of life and enjoy it to its fullest.
As local cleaners from across Angus, we can service your property when it suits you best.
Routine visits are a great way to not only stay on top of the cleaning and laundry but also put a routine back into your week.
Montrose Domestic Cleaners
After the chaos of the weekend, your kids will have likely turned your house upside down. With a busy working week ahead you always feel on the back foot.
Getting a cleaner to support can help you feel calm and in control. With several tasks ticked off your to do list you are also freer to enjoy the evenings and weekends without being embarrassed about the grime that is building in your shower tray.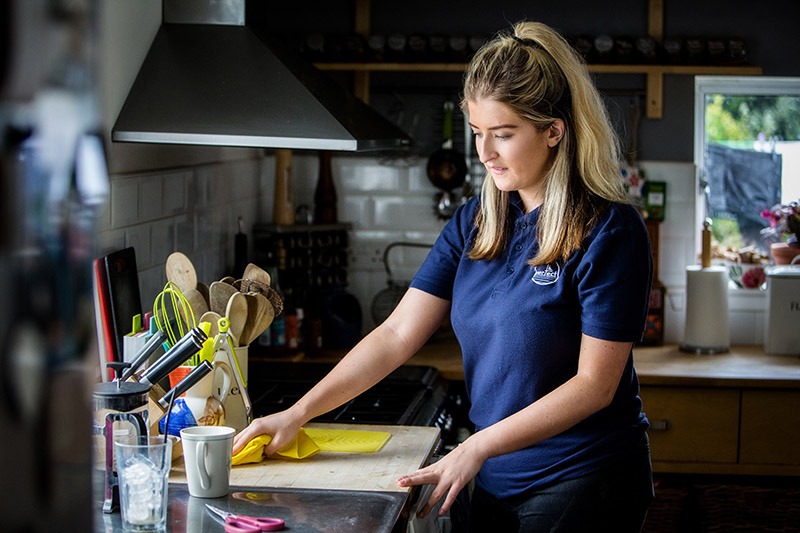 "Each week it feels like you wipe the slate clean. Walking home into a clean house is like a warm hug at the end of a crazy Monday – it just makes you feel so much better!"
– Perfect customer, Montrose
Montrose Dry Cleaning & Laundry Service
Laundry is one of the most hated tasks in the UK so why do we continue to punish ourselves?
No one is going to pat you on the back and say well done, you ironed all your clothes. At what point do we realise that it is ok to outsource the laundry and make our lives easier ? Whether you come from a dual working family or not do you want to be stuck behind an ironing board every evening when you'd rather be sitting with your feet up?
Montrose has a drop off point at R Doigs & Sons on the Montrose High street. You can also arrange to have your laundry and dry cleaning picked up from your home or workplace, by booking it online here.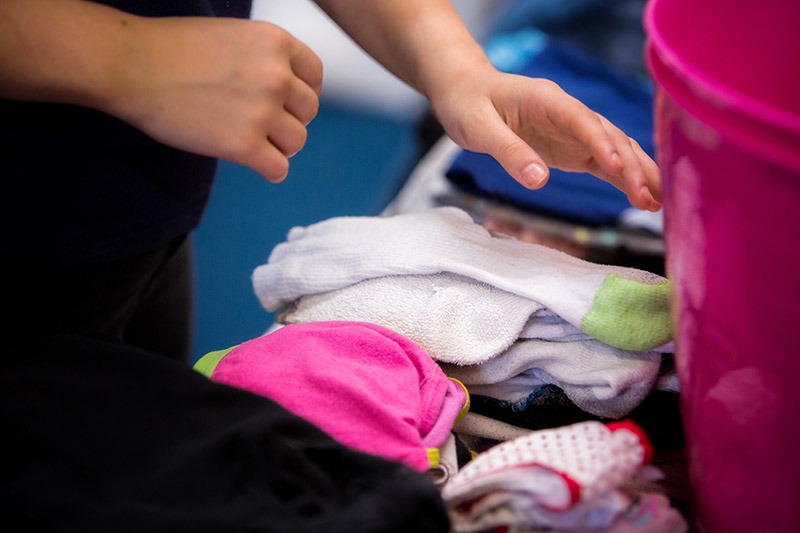 | Service | Cost |
| --- | --- |
| Bed Change Wash, dry and iron – Includes: Sheet, duvet cover, two pillow cases | £13.00 |
| Shirt Service Wash, dry and iron (5 shirts) | £12.00 |
| Duvet set spring clean (King size duvet & two pillows – feather +£2.00) | £24.00 |
| Small basket of washing washed, dried & ironed | £20.00 |
| Medium basket of washing washed, dried & ironed | £25.00 |
| Large basket of washing washed,dried & ironed | £35.00 |
Montrose Commercial Cleaners
Carnoustie Commercial cleaners can assist with offices, self catering properties, end of tenancy cleans and pre-handover deep cleans for construction sites. As a reliable and local cleaning service our quality can be relied upon come rain or shine.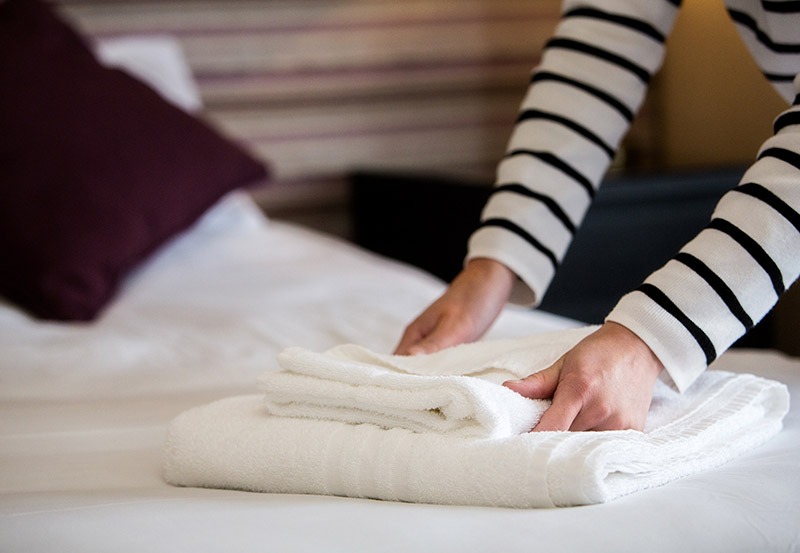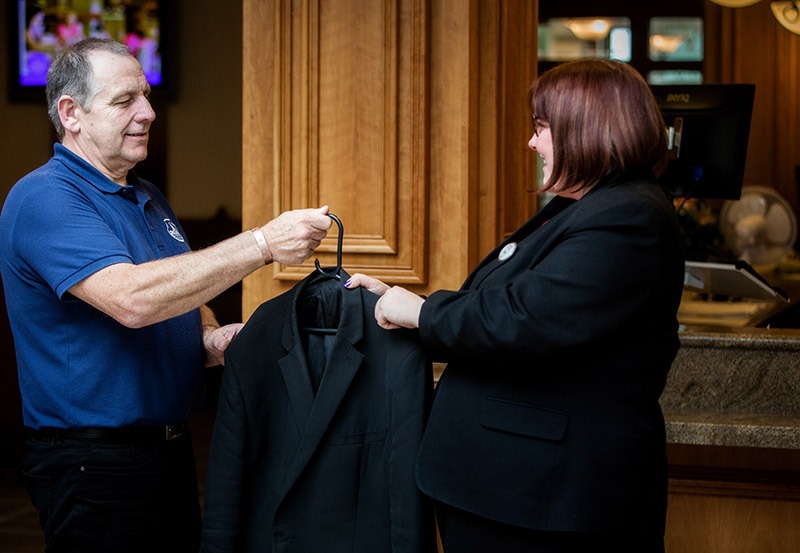 "Perfect have been providing an excellent service to our guests for over 5 years. Their team are always helpful and flexible with collection and delivery requests. During large scale events such as the Seniors Open and Commonwealth Games, they formed an integral part of our bespoke guest service."
– Gordon MacKintosh, Carnoustie Golf Hotel & Spahttps://www.bespokehotels.com/carnoustiegolfhotel